The Benefits of Mindfulness and Meditation for Teenagers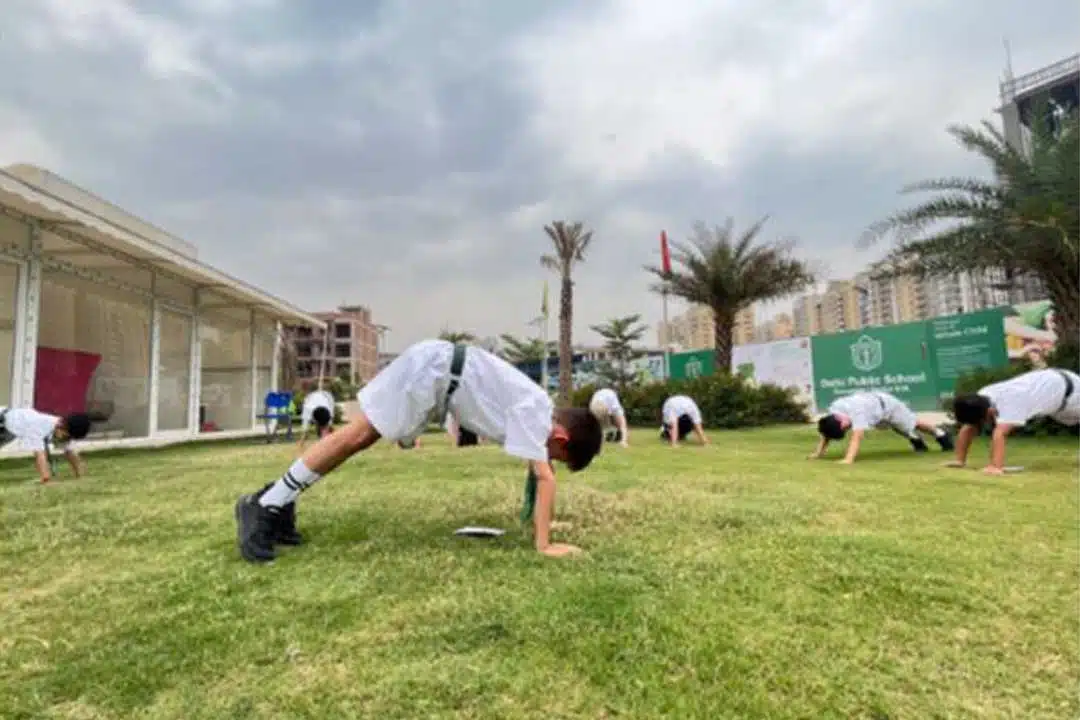 Dive into the world of meditation at DPS 67A, Gurugram and watch the magical transformation in students as they boost their self-control and concentration levels. With meditation, not only teenagers can unlock enhanced self-control, sharpened focus on academics, and improved overall well-being, but they also radiate empathy and kindness! As a result, we have incorporated meditation and yoga into our curriculum. Being one of the top schools in Gurugram, we focus on the holistic development of children and believe that meditation and mindfulness are great ways to stay grounded.
How do we teach meditation at our Delhi Public School branch- 67A, Gurugram?
We ask students to focus their attention on a particular target (for example, their own breathing, music, or a sensation);
Notice when their attention has wandered away from the target;
Bring their attention back to the target.
Students are asked to abandon judgment and embrace curiosity to uncover the hidden patterns of their thoughts and emotions. This enlightening adventure ultimately paves the way for a tranquil, crystal-clear state of mind.
Let's look at the advantages of meditation/mindfulness for children:
Increases focus
Meditation helps in enhancing focus and concentration. Adding this transformative practice into daily life can unleash a student's full potential, making it easier to shine in academics and handle complex tasks, such as math problems, with remarkable ease and experience the endless benefits of consistent and accurate meditation habits.
Improves academic performance and time management skills
Meditation helps transform your academic prowess! Teenagers who practice meditation daily embrace a crystal-clear mindset that empowers them to master task prioritization and complete deadlines with ease, leaving ample time for exam preparation. It helps in identifying weak spots, channeling energy into excelling in targeted subjects. Meditation can help unlock the full potential of students and optimize their time and resources through the art of mindful focus.
Regulates emotions and behavior
Meditation, as a tool, can help teenagers master their emotions and enhance their behavioral self-control. It also unlocks teenagers' true cognitive and intellectual potential.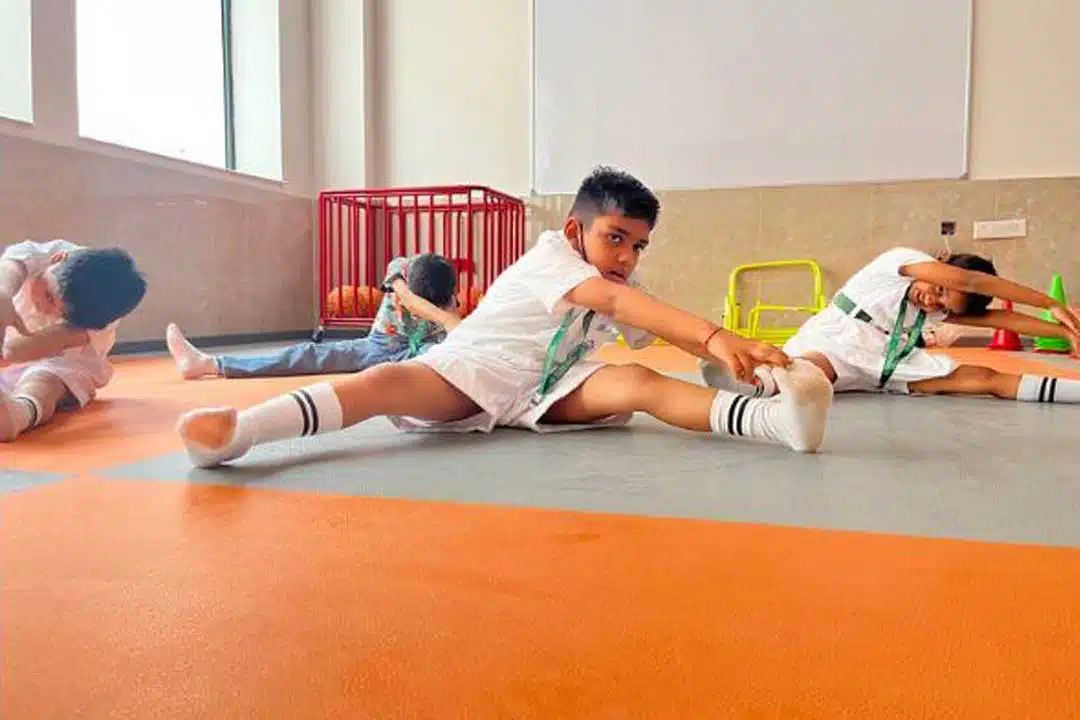 Improves mental health
Tailored, guided meditation can hone teenagers' attention and frame of mind for the day ahead. It is a proven fact that if the day starts on a positive note, the whole day is likely to go well. Meditation helps start the day with a much-needed boost.
Reduces stress and anxiety
Encountering stress is often due to our desire to transform our present reality. With meditation, we can develop clear thinking and achieve the serenity needed to cope with situations as they occur. Acknowledging that we do not need to pay attention to every thought significantly reduces our stress, allowing students, for example, to tackle tasks sequentially and enhance their overall stress management.
Promotes better sleep
Experience tranquil slumber by practicing meditation right before bedtime. It gives a break from digital devices and allows your mind to sink into serenity for a rejuvenating rest.
Improves sports performance
Elevate athletic prowess through the power of mindfulness! Meditation not only trains the brain, but it also fuels passion and hones your discipline, arming you with the mental edge needed to excel in the competitive world of sports. Embrace the synergy between body and mind, and witness yourself flourish like never before.
Improves decision making skills
Reading enlightening articles along with practicing meditation, breathing exercises, etc. can help us deal with life better. Meditation can definitely help teenagers embrace a crystal-clear mind, conquer decision-making, and unleash the confident person within.