We build
creative,
confident &
compassionate
leaders of tomorrow
Let's create your
dream
school,
together!
Providing inviting learning spaces
Providing inviting learning spaces
Makerspace, cultural café, open reading corners and writing walls are among the many dynamic learning spaces for our children. Where most other schools in Gurugram focus only on Academic Excellence, the design of DPS Gurugram aspires to stimulate curiosity for learning and connection with the self. Our labs and classrooms are equipped with state-of-the-art technology that encourages innovation and creativity. Our ergonomic furniture is thoughtfully selected to ensure safety, physical comfort and stability, to support our growing children.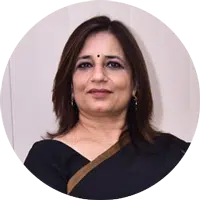 For us, each child is unique
Delhi Public School Gurugram is beginning a journey of creating a child-centric environment where we focus on the holistic development of our children.
Our team brings together distinguished leaders
from diverse backgrounds who have built exemplary
institutions, implemented transformational pedagogies
and served as pioneers of world-class education.
Our team brings together distinguished leaders from diverse backgrounds who have built exemplary institutions, implemented transformational pedagogies and served as pioneers of world-class education.
Nikesh Sinha
Mr Nikesh Sinha is an alumnus of IIT Madras and IIM Ahmedabad. Mr Sinha is a renowned entrepreneur who has built several socially relevant businesses across South Asia. He brings with him a diverse range of experiences spanning multiple sectors, from media to solar energy. As the Managing Director of 8.28 Energy, he is building solar projects across the Philippines, Japan, Vietnam and Thailand. He scaled news programming on television in India across platforms like Doordarshan, CNN and BBC. He is passionate about education and brings on board the knowledge and wisdom of multiple schools of thought.
Pramath Raj Sinha
Dr Pramath Sinha was the Founding Dean of the Indian School of Business (ISB) and is a Founder and Trustee of Ashoka University. Dr Sinha is the Founder & Chairman of Harappa Education, which strives to become India's largest online institution focused on teaching habits and skills critical to workplace success in the 21st century. He has played a critical role in establishing the Government's National Rail & Transportation Institute, and advises several leading colleges and universities in India. Dr Sinha has been a media entrepreneur and management advisor at the 9.9 Group, which he founded, the CEO of the ABP Group, and a Partner at McKinsey & Company. He received his BTech from IIT Kanpur, where he was conferred the Distinguished Alumnus Award in 2018, and an MSE and PhD from the University of Pennsylvania.
Gowri Ishwaran
Ms Gowri Ishwaran, a recipient of the prestigious Padma Shri Award in 2004, is one of India's most eminent educationists. As the founding Principal of Sanskriti School, New Delhi, she created a distinctive reputation for the school within a span of just 10 years. As the CEO of The Global Education & Leadership Foundation, Ms Ishwaran has been instrumental in developing today's youth to become change-makers. She is a Senior Advisor with the Shiv Nadar Foundation, and a member of the Advisory Board of the Shiv Nadar School. She is also a member of the Governing Council of the Vedica Scholars Programme for Women and the Sri Aurobindo Centre for Arts and Communication.
Rupa Chakravarty
An acclaimed educator and academic leader, Ms Rupa Chakravarty was the founding Principal of Suncity School, Gurugram. In her long and esteemed professional journey, Ms Chakravarty has helped turn the dreams of innumerable promising young minds into reality. She has served in advisory and expert capacities on multiple national and international committees on education, making a tangible impact on the learning landscape of India and beyond. Ms Chakravarty has also been a state-level hockey player and an award-winning actor. With a Master's in English from Calcutta University, she holds several certifications in Leadership and Education from premium institutions like the Indian Institute of Management (Ahmedabad), University of Phoenix (Arizona) and Harvard University.
Gayatri Prakash
Ms Gayatri Prakash is committed to social equity and leads 'Sakaar Outreach', a civil society organisation she founded two decades ago. A strong advocate for informal education and vocational training, Ms Prakash has been actively involved in providing legal help to women from low-income neighbourhoods. She brings with her the experience of establishing several high-performing schools. She is the Founder and Trustee of Delhi Public School, Vadodara, Delhi Public School, Harni, Delhi Public School, Bharuch, Delhi Public School, Anand, and the Avalon World Schools at Waghodia and Dabhoi. Ms Prakash has an MPhil in Economics from the University of Delhi.
Let's embrace the changing
world together!
Let's embrace the changing world together!
The need for emotional resilience has been re-established in the course of the pandemic. For an uninterrupted and immersive educational experience, we have built an integrated socio-emotional learning framework.
Like any top school in Gurugram, we too focus on academic excellence. But with one step further that will be allowing the students to analyse & express themselves. DPS Gurugram SEL framework creates a community where everyone feels they belong, feels they have a purpose and feels they can grow.
Unlike other schools in Gurugram, our curriculum and subjects do not exist in isolation, nor does our learning. Our Social-Emotional Learning (SEL) expert, Ariana Abadian-Heifetz, is a co-creator of the ground-breaking 'Me in Motion' primary school curriculum, which integrates SEL with movement pedagogy, and a curriculum for senior students on interfaith dialogue, gender, ethics, caste and human rights. Her work has been featured in The New Indian Express and Teacher Plus Magazine, while her writing has appeared in India Today, Deccan Chronicle, and Daily Pioneer.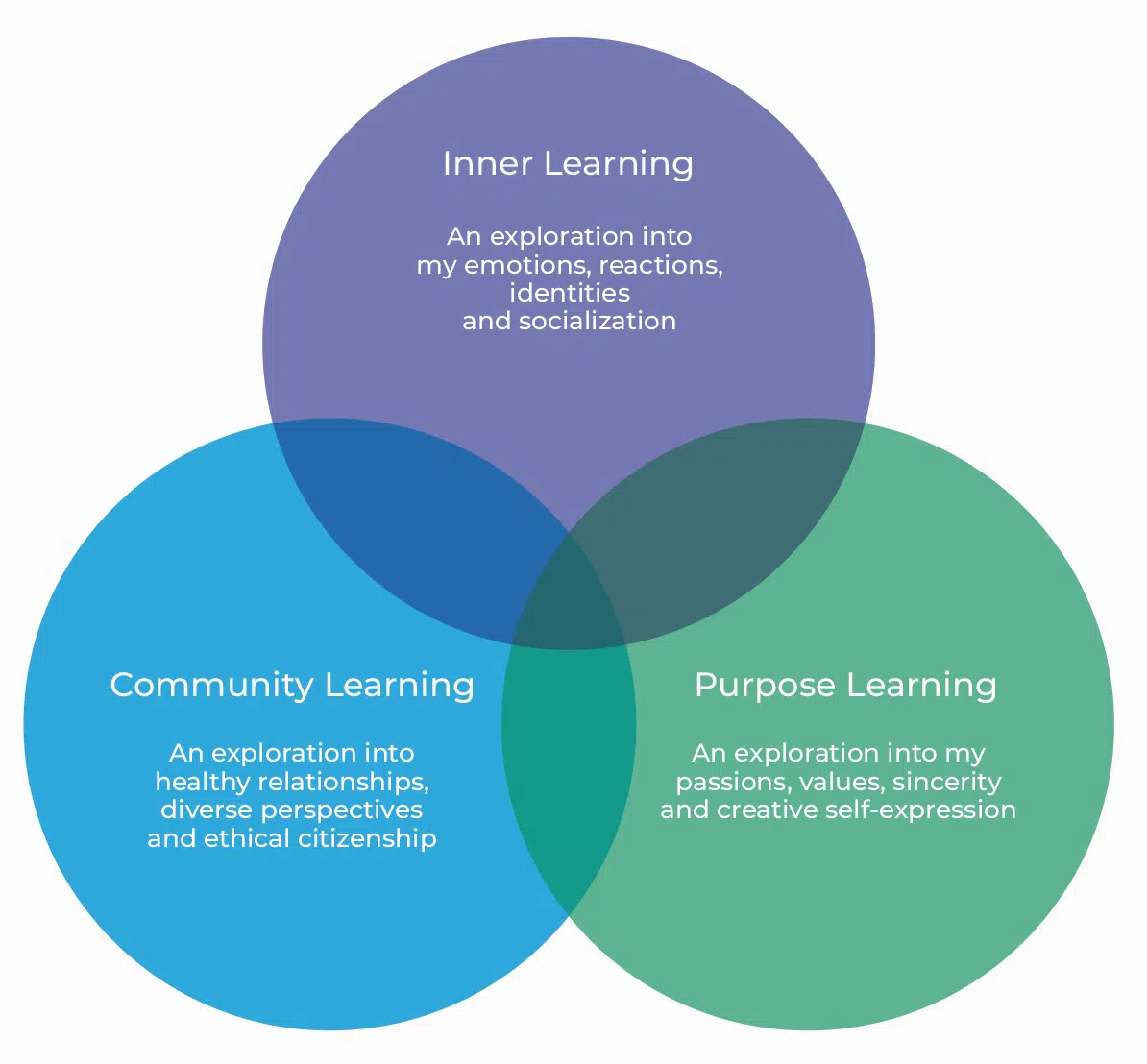 Ariana Abadian-Heifetz
Social-Emotional Learning
She was the Head of SEL at Heritage Xperiential Learning School, Gurugram. Here she launched the school's SEL program, designed curricula and led faculty training on restorative justice, crucial conversations and gender bias in classrooms. This will assist and guide your child in their learning journey and help them explore the world within and outside, as one would expect from the best school in Gurugram.
Vinay Pathak continues to be a beloved figure in the Indian entertainment industry, motivating young actors and enthralling audiences with his gripping performances during a career marked by commitment and brilliance.
Vinay Pathak's path serves as an example of the importance of a comprehensive education and a commitment to one's profession, inspiring students to follow their passions, hone their talents, and embrace the opportunities presented by a fruitful and engaging education. His experience highlights the value of a holistic education, which allows for a peaceful coexistence of the pursuit of artistic impulses with academic brilliance.
A school where
creativity is nurtured,
confidence is cultivated &
compassion is encouraged
You can also contact us directly